Skip to Main Content
It looks like you're using Internet Explorer 11 or older. This website works best with modern browsers such as the latest versions of Chrome, Firefox, Safari, and Edge. If you continue with this browser, you may see unexpected results.
Creative Commons
Creative Commons licenses give everyone from individual creators to large institutions a standardized way to grant the public permission to use their creative work under copyright law. From the reuser's perspective, the presence of a Creative Commons license on a copyrighted work answers the question, "What can I do with this work?"
Source: https://creativecommons.org/about/cclicenses/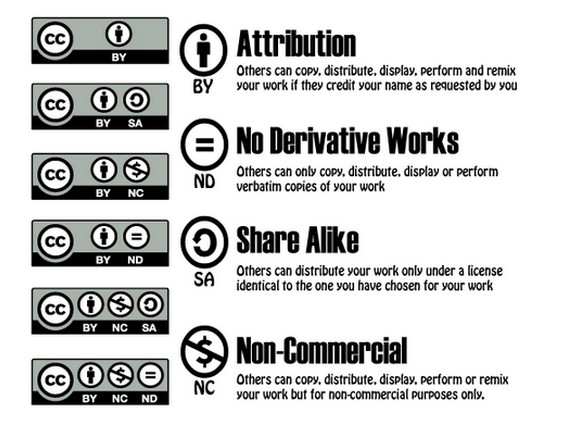 Learn more about each of these: About CC Licenses
Public Domain
The term "public domain" refers to creative materials that are not protected by intellectual property laws such as copyright, trademark, or patent laws. The public owns these works, not an individual author or artist. Anyone can use a public domain work without obtaining permission, but no one can ever own it.
Source: https://fairuse.stanford.edu/overview/public-domain/welcome/
Copyright, Creative Commons and Public Domain